View our webinar: "Reviewing and Drafting Construction Contracts in the Age of COVID-19" led by our CEO, Laura M. Nee, and presented by our partner David A. Scotti, Owner and Founder of Scotti Law Group.
---
Summary
Our current health crisis has disrupted construction projects all over the world, and many businesses are in need of guidance on determining their contractual obligations and protections for both existing and future contracts. This one-hour Webinar will discuss issues such as Submittal Schedules, Construction Change Directives, and Delays and Extensions; as well as Suspension, Termination, Claims for Additional Time, and Insurance Provisions.
---
About the Presenter -David A. Scotti | Owner and Founder of Scotti Law Group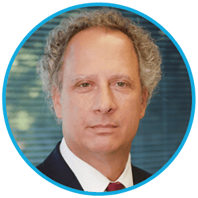 David Scotti is the founder and principal of Scotti Law Group, a boutique law firm in Pittsburgh, PA that focuses in construction law. Mr. Scotti concentrates his practice in advising owners, contractors, and design professionals in risk management from the earliest stages of conceptual design through project completion; prosecuting and defending a broad range of construction claims in state and federal courts and in domestic and international arbitration; negotiating and drafting construction and design contracts; and serving as an arbitrator and mediator.
Mr. Scotti has been recognized as a Pennsylvania Super Lawyer for Construction Litigation every year from 2013 through 2020. Mr. Scotti is currently serving as the Chairman of the Publications Committee for the American Bar Association Forum on Construction Law. He previously served on the Forum's Governing Committee for three years and as Chairman of the Contract Documents Division. He has been an affiliate member of the Master Builders Association of Western Pennsylvania since 1989 and for over 20 years has served as the sole lawyer on the Joint Committee of the Master Builders and the Pittsburgh Chapter of the American Institute of Architects. Mr. Scotti received his B.A. from Johns Hopkins University in 1977 and his J.D. from the University of Pittsburgh in 1980.
---