Construction Management
Are you using Primavera Contract Management? What does the future of it mean to you?
Are you using Primavera Contract Management? What does the future of it mean to you?
---

I remember back when Primavera Expedition (now Primavera Contract Management) was "the market leader." Our biggest competitor at the time was probably Prolog, and even that product was barely competition. People who used Expedition, LOVED Expedition. It was their bible for managing construction projects. Our customers who used it were primarily General Contractors. They needed a way to manage their contracts, keep track of RFIs, submittals, drawing revisions, and track information from the field like daily reports and punch lists. At that time, Primavera Expedition was installed as a client/server application or just standalone on a Windows PC.
Pressure to move to the Web
After some time, companies like Prolog continued to focus and increased their market share in certain sectors. Prolog offered one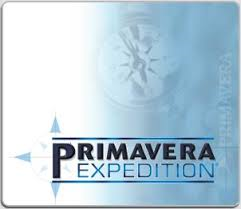 product whereas Primavera offered several products including their flagship planning and scheduling software Primavera Project Planner (P3) which would later become P6. Prolog was the first to move to a web-based platform, and Primavera was forced to do the same. In my opinion, Primavera did not have the time to take a step back and truly architect the system for a web-based platform. One advantage of moving to a web-based platform is the open architecture it provides. When they moved to the web, the interface was a bit quirky since they essentially ported a Windows-based application to a web-based application. Also, the product had two flaws – no audit trail and no concurrent licenses which discouraged collaboration between Owners, Designers, and Contractors on a construction project and is now the foundation of construction project management systems.
Enters Oracle
Oracle purchased Primavera Systems and took on all of its products including Primavera Contract Management. One of the first improvements that Oracle made was to the user interface – they cleaned it up and made it consistent with their other products. However,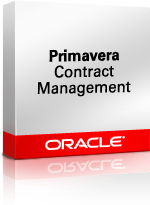 in future releases, they increased technical requirements by introducing an Oracle report writer that required major database upgrades and rewriting custom reports. The technology was just getting more and more complex and challenging for our traditional General Contractor customers to maintain Primavera on their own on premise environment.
I just don't want to move!
Incidentally, I still have one customer who never upgraded from Primavera Expedition version 8.5 –the Windows version. While in the minority, there are still people who prefer to use the older product and won't stop using it until it is broke!
Oracle continues to add to their Construction technology stack, but they are leaving their core product alone. A few years ago they purchased a company offering a product called Unifier who was getting traction in the large Construction Owner market. Oracle most recently purchased a company called Textura to complement their construction products for payment application and contract automation. However, these tools are not built for the traditional General Contractor.
What do companies who have invested in Primavera Contract Management do now?
Well, like one of our customers, they can stay with it until it breaks! However, another option is to move to a different offering.
Most companies in the market for software today desire a Cloud-based solution that is hosted for them so that they do not have to invest in hardware and perpetual license fees of project management software. They prefer a Software-as-a-Service model that is managed and supported –even for the people that they invite to their projects –encouraging collaboration. They want an interface that is familiar, intuitive and requires little or no training to use. They want a system that they can add any construction documents to and make it their own as opposed to a one-size-fits-all approach. Moreover, they want something up and running yesterday because their project has already started and they are under the gun to start tracking the project!
Well, look no further, a different offering is VPO. We have migrated many customers who were using Primavera Contract Management to VPO, and this is what they have to say:
"What used to take multiple steps in preparing submittals (in Primavera CM), now takes just one step in VPO and saves our staff so much administrative time."
Just one advantage of VPO. Explore VPO to find out how your projects and people can benefit from it too.