#BeBoldforChange
International Women's Day Celebrating Laura Nee
International Women's Day Celebrating Laura Nee
---
International Women's Day (March 8) is a global day celebrating the social, economic, cultural and political achievements of women. The day also marks a call to action for accelerating gender parity. Here is our call to action: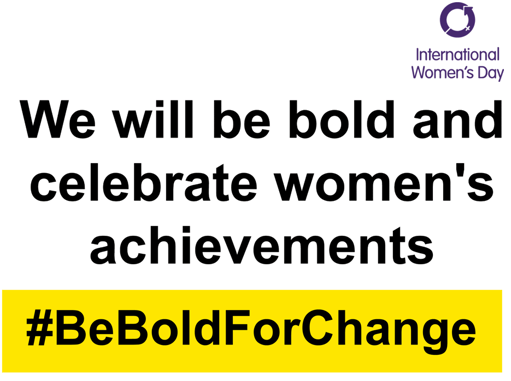 Today we celebrate our President and CEO, Laura Nee, and her achievements. She has made strides in a traditionally male-dominated industry, and empowered many women whom she has employed to solve complex and technical business issues for our customers—setting a strong example for girls and women everywhere, including her nine-year-old daughter, Ava.
Having begun her career as a software developer and business analyst, Laura had always had an interest in business-process reengineering, helping companies improve their bottom line through automation. By the time she was 26 years old her father was ready to retire, and sell the company he'd founded in 1984, The Simplex Group, Inc. She was an enterprising young adult who wanted to run her own business, so when the opportunity to acquire and mold Simplex arose, she jumped at it.
At the time, Simplex was a value-added reseller for a project-management software company now owned by Oracle, Primavera Systems. Primavera is known in the engineering and construction industry for their flagship planning and scheduling products. Headquartered in Pittsburgh, Simplex worked with local organizations like Westinghouse, Bayer Corporation, and Highmark, while expanding into western New York to service companies like Eastman Kodak, Rochester Gas & Electric, and Cornell University. Simplex also had contracts with organizations involved in construction like Mascaro, Dick Corporation, U.S. Army Corps of Engineers, Sargent Electric, and many others from traditionally male-dominated industries.
Laura saw the need to merge her software-development experience with her project-management expertise.
"We need to build our own project-management system, but not the way a typical software vendor does. We need to develop it with the customer, not for the customer." In working with off-the-shelf products like Primavera, Laura had learned that people rarely used most of the functionality available within the application.
Taking that innovative approach to technology has made Laura and her organization successful. In 2008, her team launched VPO, a construction project-management system. After working with client after client, we eventually created a set of Best Practices for the construction industry.
"We didn't build an off-the-shelf system with features that we thought people would need; we built a system around processes that we knew they definitely needed."
Laura continues, "We worked on neat projects like the North Shore Connector Light Rail Expansion Project—a light rail system built underwater. We worked with one of the world's largest energy companies, CONSOL Energy, to manage an $800M capital-improvement program updating their conveyor systems across their mines. One of our most successful projects is for Yale University's Office of Facilities. We developed a bid-management system that supports over 1,200 contractors who upload their bids electronically, securely."



Laura and her team continue to work with more and more companies to deploy and evolve VPO. Right now we're working with the University of Pittsburgh's Facilities Management division to roll out an enterprise-wide program-management system managing their capital projects. We're building a custom version of VPO for a construction-management firm out of Southern California, Simplus Management, to help them manage projects for their clients in an innovative way like Orange County, and the City of Long Beach. Laura's team also recently deployed VPO for an international contractor, Venco Imtiaz Construction Company, who is building the headquarters for The World Bank in Afghanistan.
At Simplex, we honor Laura Nee on International Woman's Day, 2017, and we thank her for being our leader. Her vision and know-how have benefited not only our clients and each other, but also our families. As are so many other women, we're the main caregivers for our loved ones. And in addition to eliminating unnecessary overhead costs, operating from our homes for a business owner who empowers us to "work smart" gives each Simplex team member a flexible environment in which to meet our responsibilities to our company and customers, and to our families—as well as to ourselves as individuals.
#IDW2017 #BeBoldForChange #SheMeansBusiness #InternationalWomensDay