The Simplex Group
Meet Solution Specialist Kelly Rickli
Meet Solution Specialist Kelly Rickli
---
Having built a design career in architecture and transportation, LEED-accredited professional Kelly Rickli brings to our team a wealth of knowledge and experience in listening, analyzing, and thinking creatively to understand and solve problems.
As does every member of the Simplex team, Kelly works from her home office—which in her case means that she telecommutes from Detroit, Michigan. Immediately before joining us, she was the Michigan representative of a research group from Virginia Tech Transportation Institute, conducting a naturalistic driving study of heavy vehicles. Concurrently she worked on an automated vehicle study in partnership with General Motors.
Earlier in her career, as an NCIDQ-certified interior designer Kelly worked with Spectrum Design, P.C., an architectural and engineering firm specializing in educational facilities—meeting responsibilities from programming and planning to construction administration—on award-winning projects including schools, a regional airport, a county jail, two museums, and several corporate renovations. And all the while, she was developing her project-management skills on several small projects at Virginia Tech.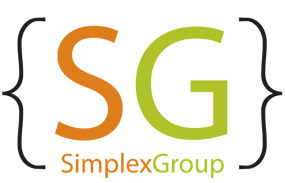 We benefit from Kelly's additional experience as a freelancer for small businesses, delivering not only graphic design services, but also marketing materials, brand development, and even Web site design —all skills and talents that she leverages daily in service of our VPO clients. In fact, several years ago, when Kelly was an intern at Simplex, she helped us rebrand our company and created our new company logos. And later, our VPO logos.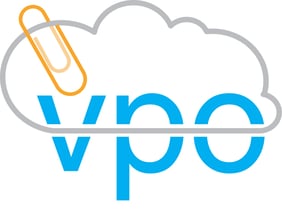 From buildings to applications, she believes firmly that good design is necessary. While they are distinct media, architecture and the virtual world are both constructed environments, and the process of design remains the same. It's crucial to get the structure right, but equally important that every visual detail supports the product.
As a designer, Kelly has been on the user end of RFIs and submittals and tracking changes among all parties, so she fully understands our clients' pains, and appreciates all that VPO can do to ease and even eliminate those struggles. She knows firsthand how limiting the sheer amount of paper, having all information accessible from the field, and streamlining correspondence, can free up our clients for more efficient and effective management. Working in the AEC industry made her adept at coordination among many parties—from client to engineers, to builders.
What Kelly enjoys most about working with Simplex and our customers is developing new skills and creating customer-specific solutions. She feels particularly excited whenever she can figure out a novel solution to a unique issue. And using her graphic-design background to blend clients' branding into our application to create a seamless and customized experience also brings her satisfaction and pride.
Kelly hopes to continue mastering engagement in all aspects of the VPO experience, from building sites to collaborating on projects with clients to create even more solutions for their teams. We are thrilled she is part of ours.
Add Kelly Rickli to your address book and connect with her on LinkedIn