Microsoft Office 365
The Ultimate Checklist to Boost Your Site Inspection Documentation
Since the safety of construction sites and crews is a top priority for construction owners, having proper site inspection documentation is crucial.
---
Since the safety of the construction site and all workers is a top priority for construction project managers and owners, having precise inspection documentation is critical. A site inspection process that is both efficient and accurate is key - and if your current processes are outdated or not up to speed with the demands of the industry's current needs, you could be wasting valuable time, energy, and resources.
At VPO, we understand how important your role is as a construction site inspector. We know the precision and accuracy that is required in order to do your job well and efficiently. That's why we've created the ultimate checklist that you can start implementing into your current inspection processes to boost your construction site documentation and elevate your processes today.
1. Access

your site inspection documentation

from your

m

obile

d

evice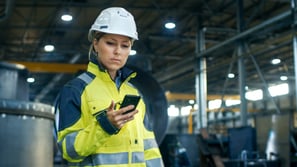 In this day and age, we are always on the go, no matter our job description. With a construction project management software like VPO, you can create your inspection checklists and documents right in the Microsoft 365 environment. Additionally, since your inspection documents are housed in Microsoft 365, they are also accessible by any mobile device.
Inspection data can be entered directly into your document from your mobile device when you're on the jobsite - even if you are working offline from a remote location. Once you regain internet service, your inspection document will automatically sync with VPO.
Going mobile with your construction inspection documentation allows you to condense your data and documents into one online and collaborative location. This sets you free from traditional paper processes, multiple emails back and forth, or dependency on an unreliable fax machine when transferring your inspection data.
2. Add photos to your

inspection

documents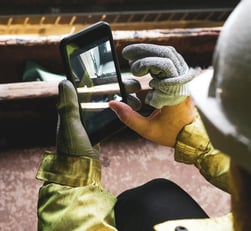 Adding photos or videos to your inspection documentation can be an extremely valuable way to enhance your inspection processes and methodology.
By adding photos and videos to your documentation, you can provide key players with visual references corresponding to your notes. This way, you also have your own reference to standout points made in your documentation.
3.
Share your site inspection documentation in real time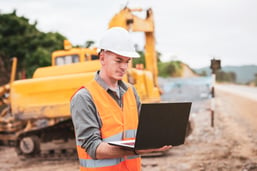 To share documentation after an inspection, traditionally inspectors might have to visit the job trailer to drop off paper documents, or scan/fax those documents after they returned to their offices. With VPO you can instantly (and securely) share important construction documentation in seconds with key stakeholders and team members.
Team members can view the inspections documents in their original format as well as any comments, edits, or updates to the documents as they happen in real-time.
4.

Customize your checklists

for each jobsite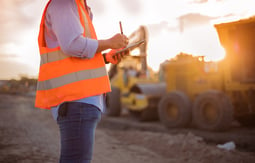 No two construction projects are the same. Different projects might have different requirements when it comes to inspections. VPO allows you to easily customize your checklists to track the information you want. Our team creates customized templates for each of our clients based on what they want to see and how they want to do business. These templates are created right within the VPO platform and allow users to select the template that best matches each job.
5.

Set specific permissions and accessibilities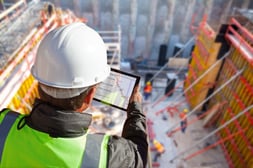 Most likely, your construction site inspection documentation isn't to be shared with everyone who has access to a project. When you store your documents in a cloud based software like VPO, you can ensure that no private documents are accessible or shared with specific parties through our strong permission and document sharing settings.
Documents can be shared with the appropriate party by a link that is sent directly to an individual(s) through their unique email address; permissions can be defined as read-only or with the ability to edit. You can easily modify permissions and roles on specific documents as needed throughout the life of the project.
As a construction site inspector, you must submit accurate and efficient data while making critical decisions about jobs, compliance, safety, and industry standards. By optimizing your documentation processes and the platforms you use, you can have less worries and more guarantees that information is communicated well and to the appropriate parties. All while saving you time and reducing duplication of effort.
With VPO Construction Project Management software, you can boot your inspection methodology and create new processes for efficiency. Work smarter, not harder!
To learn more about how VPO can help you with your inspections, schedule a free demo with us today.