Celebrating 25 Years as CEO: Laura M. Nee
VPO Creator Laura M. Nee celebrates 25 years as the WBE's CEO.
---
Having begun her career as a software developer and business analyst, Laura Nee has always been interested in process reengineering--helping companies improve their bottom line through automation.



When the opportunity arose in 1998 for her to purchase an established company serving the architecture, engineering and construction industry, she seized it. At that time, The Simplex Group, Inc., as the company was known, was a value-added reseller for a project management software company now owned by Oracle--Primavera Systems.

While serving our AEC customers, Laura saw that they needed her team to merge software development experience with project management expertise and make something new. "We need to build our own project management system, but not the way a typical software vendor does" she said then. "We need to develop it with the customer, not for the customer."

In 2008, after observing that project portfolio owners and construction management firms would achieve even greater success through more efficient and effective collaboration with and among their contractors, architects, and engineers, we developed and commercialized our own IP, a virtual project office—VPO.

"We didn't build an off-the-shelf system with features that we thought people would need," Laura explains. "We built a system around processes that we knew they definitely needed."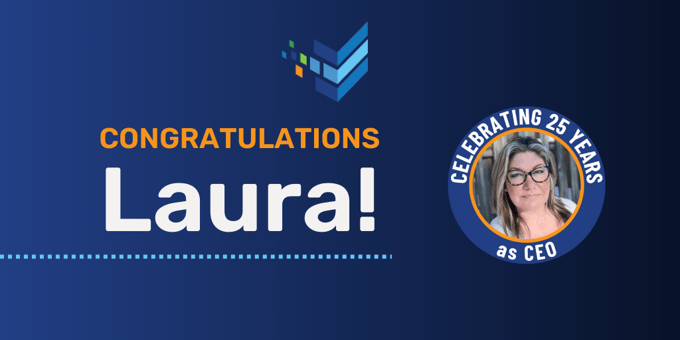 Since VPO's launch, Laura has led our company in transforming our business model from licensed Oracle Primavera reseller to independent innovator. Our continually growing revenue now flows from a combination of recurring VPO subscription fees and VPO-specific services. As an employee team, we enjoy maximizing success and satisfaction for our customers, and for each other.

Spanning North America, Europe, and Asia, our customers include well-known portfolio owners in addition to top construction management firms who are responsible for managing large capital projects on behalf of their end clients. VPO customers and users represent markets like Industrial & Natural Resources, Public Works & Utilities, and Commercial Construction & Facilities.

Drawing on nearly four decades of experience, we're successful because we partner with each owner or construction management firm to understand their unique needs, customize and administer VPO for them, support their internal and external users, and continually enhance both our work and theirs through creativity and teamwork.

We're proud of our WBE status, as well as both our longevity and our ingenuity. Having understood and adapted to changing needs and circumstances, not only have we been in business since 1984, and more than quadrupled our team's size since launching VPO in 2008, but also a quarter of our employees have been here for over 15 years.

At VPO, we honor Laura M. Nee today, and we thank her for being our leader.