Morgan Engineering: Streamlining Industrial Systems With VPO
Implement VPO's Construction Project Management platform, including the Submittal, Request for Information, Change Order, Field Management, and Payment modules.
---
Since 1868, Morgan Engineering has been a world leader in material handling systems. The company has built a global reputation as the leading designer of overhead electric traveling cranes, and holds thousands of patents and designs related to the development and installation of more than 30,000 cranes. In addition to developing custom overhead cranes for aluminum companies, steel mills, electric power plants, refuse facilities, container handling operations, and general industry, Morgan manufactures equipment that facilitates industrial processes, such as transfer cars, ladles, scrap buckets, presses, manipulators, and most large fabrications.
---
Challenge:
Streamline the development, installation, and commissioning of industrial systems by automating project management activities through more effective communications in real time using Microsoft® 365 business applications to minimize delays, avoid unnecessary costs, improve quality, and fully document system development, production, and installation activities.
Solution:
Implement the cloud-based VPO Project Management platform, including Issue Management, Requests for Information, Daily Reports, Punch Lists, Change Order, Site Service Reports, Field Management, and Document Management modules; and integrate VPO with the Microsoft® Dynamics® enterprise resource planning (ERP) system.
Results:
Avoided delays and unnecessary costs via real-time, cloud-based project management.
Improved quality and increased collaboration.
Continued development, installation, and commissioning of systems amidst the COVID-19 pandemic.
Maximized resource utilization and boosted throughput.
---
Table of Contents
About Morgan Engineering
While Morgan Engineering's core business includes the engineering, sales, and service of overhead and gantry-type cranes, the company has increasingly leveraged innovative technology and its engineering expertise to help customers automate industrial processes, establishing subsidiaries focused on automation, below-the-hook equipment, kinetic structures, and site services. The company's continuous pursuit of innovation prompted it to expand into the high-tech fields of manufacturing automation and kinetic structures, such as retractable stadium roofs.
"As we began getting involved in increasingly complex projects and leveraging automation to a greater degree, we realized that we would need a robust, cloud-based project and document management system in order to manage the increased volume of change orders, requests for information, and communications with customers," explains CEO/Owner Mark Fedor.
"It quickly became apparent that trying to manage the development, installation, and commissioning of our systems using email and spreadsheets makes us less efficient," Fedor adds. "By automating project management and providing a single, online repository that customers, contractors, and our personnel can access to collaborate, obtain vital information, manage changes, and keep the project moving, we believed that we could save time, reduce costs, improve quality, and increase throughput. We had already moved to the cloud with our project scheduler, billing, cost accounting, customer management, and Microsoft® Dynamics® enterprise resource planning (ERP) systems, but we needed a solution that could tie all of that information together and be easily accessible in the field. We found the cloud-based project management system that we needed in VPO."
Morgan Engineering decided to partner with VPO in June 2019—implementing the Issue Management, Request for Information, Daily Reports, Punch Lists, Change Order, Site Service Reports, Field Management, and Document Management modules—because the system is cloud-based, affordable, and customizable, and it connects all parties involved in the development, installation, and commissioning of industrial systems.
"We chose VPO because it was the most cost-effective, user-friendly solution for facilitating changes and managing every step of a project until completion," Fedor notes. "Our people travel a lot and our customers are widely dispersed. With VPO, getting critical information on a project doesn't take weeks, as had been the case in the past. It's now available in minutes or hours, and typically at least on the same day."
PRODUCTIVITY GAINS, IMPROVED QUALITY, INCREASED THROUGHPUT
Since implementing VPO, Morgan Engineering has realized substantial productivity gains and quality improvements, enabling the company to maximize resource utilization while increasing throughput. "VPO allows us to work smarter instead of harder," Fedor stresses.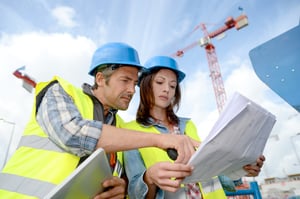 "The VPO platform enables us to work as if we are all in the same room when, in reality, we're dispersed across the country or overseas," Fedor adds. "Instead of having project communications and interactions become fragmented by relying on email, everyone involved in the project can access the platform to stay on the same page. Working with our customers becomes more of a collaborative, interdependent effort, which ultimately facilitates change management. We are saving time, controlling costs, maximizing resource utilization, increasing throughput, and making fewer mistakes--which were our goals when we implemented the VPO solution."
FAST IMPLEMENTATION, EASY TRANSITION
Implementation of VPO at Morgan Engineering was fast and easy, because the platform is cloud-based, and the company quickly made the transition following a week and a half of training. "The transition to VPO actually went better than I thought it would," Fedor recalls.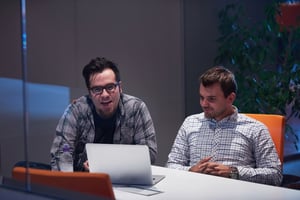 "VPO was able to tweak and customize our dashboards and get us up and running right away," Fedor says. "The VPO training methodology was also spectacular. After a couple weeks of training and remote support from VPO, we began operating on the platform. Our people embraced it right away because it made their jobs easier. VPO provided the conduit that blended our existing processes together and will ultimately, following the installation of monitors on our production floor, enable us to completely eliminate paper from our manufacturing processes. After two years on the VPO platform, today we don't know how we would operate without it."
AUTOMATING COIL YARD MANAGEMENT AT BIG RIVER STEEL
By the spring of 2021, Morgan Engineering was managing a total of 38 active projects on the VPO platform, including the automated coil yard management system that it developed for Big River Steel in Osceola, Arkansas. Working on the VPO platform with its subsidiary company, Morgan Automation Systems Inc., Morgan Engineering designed, installed, and commissioned a fully autonomous steel coil yard management system.
Utilizing cranes, lifters, programmable logic controllers (PLCs), and human-machine interfaces (HMIs), the system manages a variety of complex components to deliver a simple, integrated operator experience for moving, storing, and locating steel coils--eliminating the need for outdoor coil storage that causes rust, optimizing the use of indoor space through dense coil storage, tracking and improving operational efficiency, reducing fuel and manpower costs by minimizing the use of forklifts to move coils, and improving coil tracking.
The foundation of this coil yard management system is built upon three autonomous overhead bridge cranes and two transfer cars—all custom engineered and manufactured by Morgan Engineering. This equipment is monitored and orchestrated by CEPHAS, proprietary automation software developed by Morgan Automation. CEPHAS uses a custom yard map to optimize the placement of every coil, logging its position for precise inventory tracking from production to final shipment.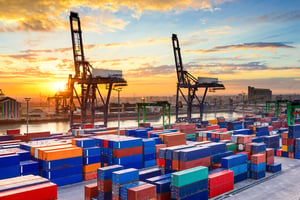 "When the system is in operation, every movement is carefully orchestrated, and every sensor is continuously monitored and logged with its time stamp," says Mark Sharamitaro, president of Morgan Automation. "This real-time data collection and evaluation allows the team at Big River Steel to continually identify and improve operational performance."
Fedor points out that Big River Steel also uses the VPO Project Management platform—as does another customer—which made collaborating on the project and managing changes along the way much easier. "With large industrial projects like the automated coil yard management system at Big River Steel, you can't act on something that you don't know," Fedor says.
"The VPO platform gets every person involved with the project alert to the urgency of things that can come up during manufacturing," Fedor continues. "With VPO, we can evaluate suggestions that save time and/or money, and provide feedback much more quickly than in the past. There's a record in VPO of everything that happens on a project, from the minutes of every customer meeting throughout the project to all engineering, collaboration, purchasing, manufacturing, installation, and site commissioning activities. With the VPO platform, we are well positioned to help our customers make the transition to 'Industry 4.0' by providing the automated industrial systems that they need as quickly and cost-effectively as possible."
Morgan Engineering
1049 S. Mahoning Ave.
Alliance, OH 44601
Phone: +1 (330) 823-6130
©2021 The Simplex Group. All rights reserved. VPO is a trademark of The Simplex Group. All other trademarks are owned by their respective owners.