VPO Honors 4 of Our Own Women in Construction
As a NAWIC member and a WBE serving construction project management, VPO celebrates WIC Week and Construction Inclusion Week, and honors women in construction.
---
"It was an amazing learning experience. No two days are ever the same. It was exciting to be part of history in the making, knowing that one day I could bring my grandchildren back to that location and say that Grandma helped create that building, or this road we are driving on. In addition, the people become your family. They help you with the growth of your career, support your ideas, and value your worth. I will forever miss the fast, crazy pace, the taste of the dirt, and the 3 a.m. concrete pours."

-- VPO Solution Coordinator Toni Cannon, CDT, on her days in the field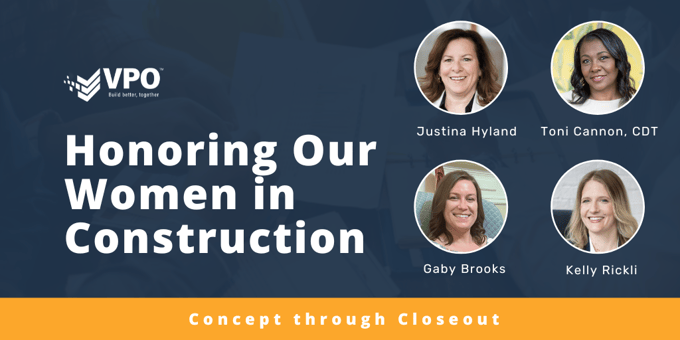 As a proud National Association of Women in Construction member and a certified Women's Business Enterprise improving AEC project management, we honor all women in construction--and four women in particular.
Toni Cannon, CDT, has over 30 years of experience performing a variety of tasks on multimillion-dollar construction projects in the private and public sectors. Her projects have included a US Navy base renovation, hospital expansions, and new senior and student housing. For the decade before joining VPO, as a Senior Document Control Manager and Trainer she was focused on two major interstate highway projects, and international airport expansion capital programs.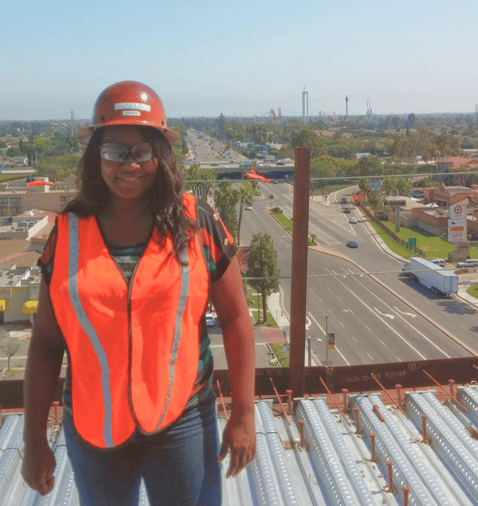 She has key knowledge and expertise to offer in construction, from concept through closeout, with experience in eDMS with document control and field management, on and off site.
Toni enjoys working with VPO users, and helping them gain confidence in relying on customized software to up their construction game. With Toni, as with VPO, you're getting a partner.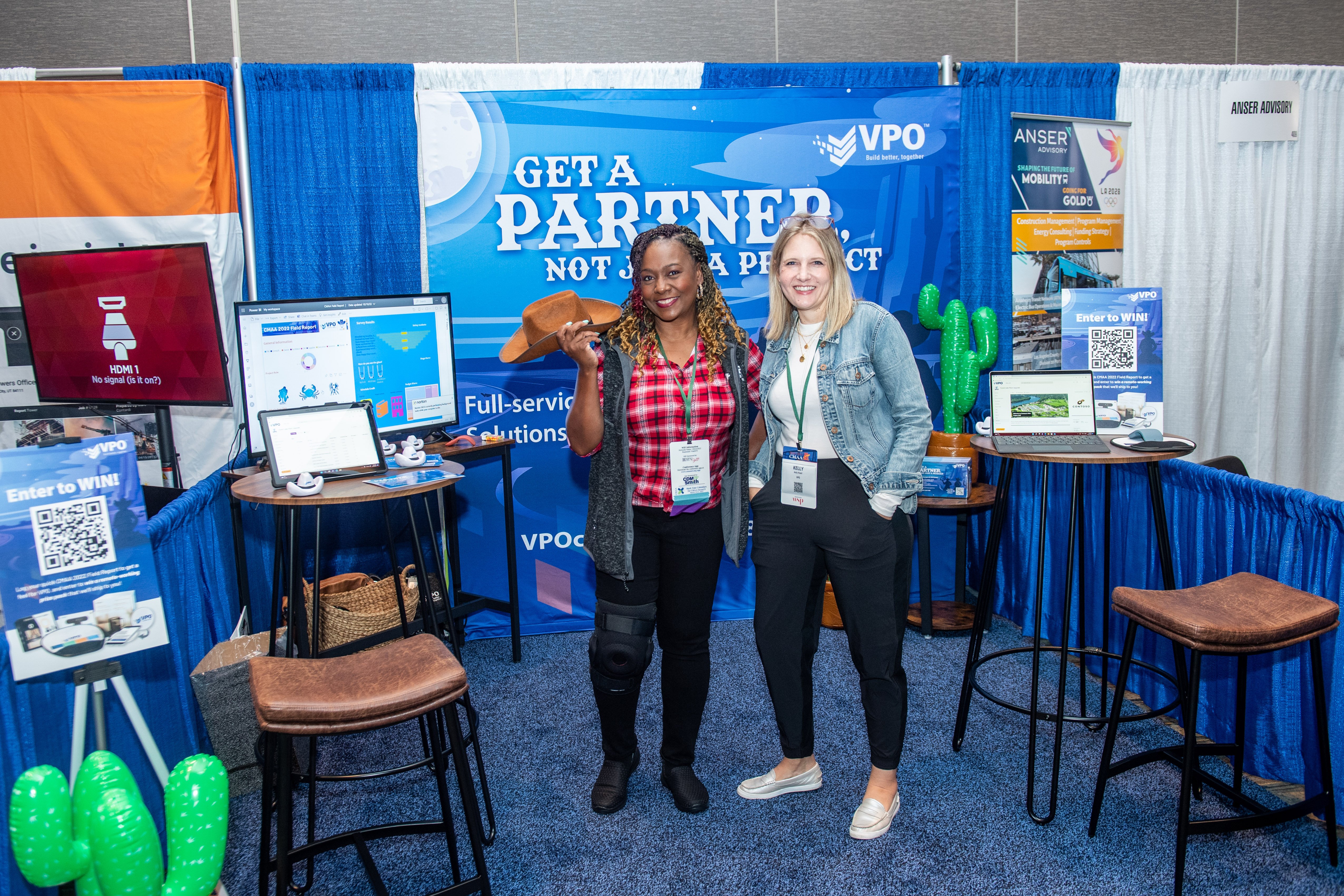 Pictured above with Toni, VPO Product Designer Kelly Rickli leverages her educational background and work experience in architecture to the advantage of our customers and users.

For example, drawings have many, many iterations, and tracking them was cumbersome and disjointed for many of our architecture, engineering, and construction customers. Kelly knew "we needed to capture metadata (categorizing information about a drawing, such as discipline or percentage complete) and make it possible for the customer to sort by that information in their expansive library of drawing versions."

Kelly developed VPO's Issuance Summary Module to track iterations of drawings and specifications from programming through contract documents. "I understand how drawings are developed, because I used to do it."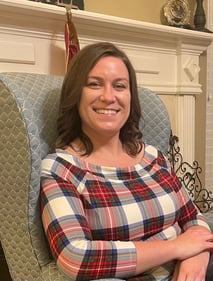 VPO Solution Coordinator Gaby Brooks began her career in construction over 15 years ago as an administrative assistant and receptionist. Working her way up, she gained experience in private, commercial interior and ground-up construction. She became extremely knowledgeable in project management, accounting, and bidding software.

In her construction roles as Assistant Project Manager and Project Accountant, Gaby established a history of exercising a calculated, methodical, and collaborative approach to problem solving. She improved business outcomes through effective organization, prioritization, and execution of key multimillion-dollar projects.

"I've worked with some amazing superintendents, project managers, subcontractors, architects, and clients on site," Gaby says, "who helped me gain the construction experience and expertise that I have today. I've been part of some incredible projects over the years."

One such project is an entertainment facility with bowling, restaurants, bars, games, laser tag, and bumper cars. "It was challenging because we had to construct a tilt-wall building and get the bowling-alley area climatized while the rest of the structure was a shell. It was a fun project to work on--especially because we coordinated the efforts of numerous vendors and client participants."

Another project Gaby remembers fondly is a facility that provides education and job opportunities for adults with special needs. She learned a great deal during this design-build, ground-up and interior project--including how someone with specials needs can perceive certain colors, lighting, or flooring.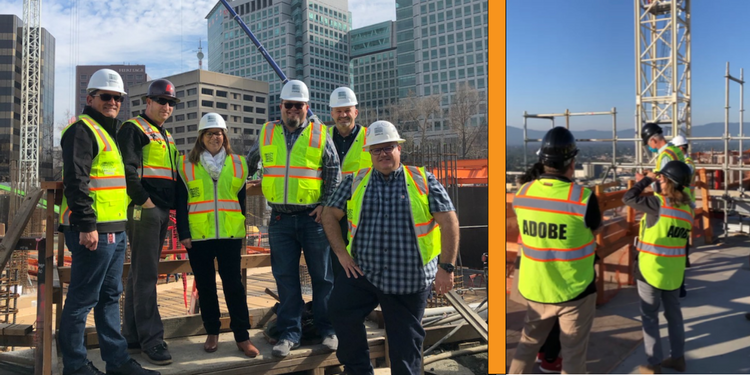 With over 20 years of experience in project management, VPO Solution Consultant Justina Hyland, at center in the photo above, has developed a successful career in the high-tech computer industr--most recently with one of our valued, current customers, as Director, Project Management Office, Adobe.
Skilled in team building and leadership in addition to contract management and strategic planning, she brings to the table not just a breadth of knowledge, but also a deep understanding of the value in cultivating and nurturing strong relationships. Justina has further developed and honed her program and project management expertise by earning an MBA with a focus in Global Management.
"I enjoy the collaboration process of a project, especially large projects," she says. "From initial concept to construction completion, it's all about working together to come up with a design that everyone is proud to build. And when that's done, it's fun watching the excitement as end users get to see and enjoy the space for the first time."

Read More about a construction project Justina managed with VPO, at Adobe

Having gained a wealth of experience in the role of construction project owner and VPO customer, Justina shares her expertise and passes on her lessons learned so that our customers can benefit and succeed as she has.

We honor you, Justina, Kelly, Gaby, and Toni, for the impact you made on your projects then, and the impact you're helping others make on their projects now.